We have specialized in the utilization and monetization of patents. Our clients are research facilities (research institutes and universities) which have patentable ideas or patents. As a partner for professional research we take care of technology transfer. We make sure that a good idea becomes an economic success.
We know the whole lifecycle of a patent from the starting point to the finish line. You can either partially or fully benefit from our services.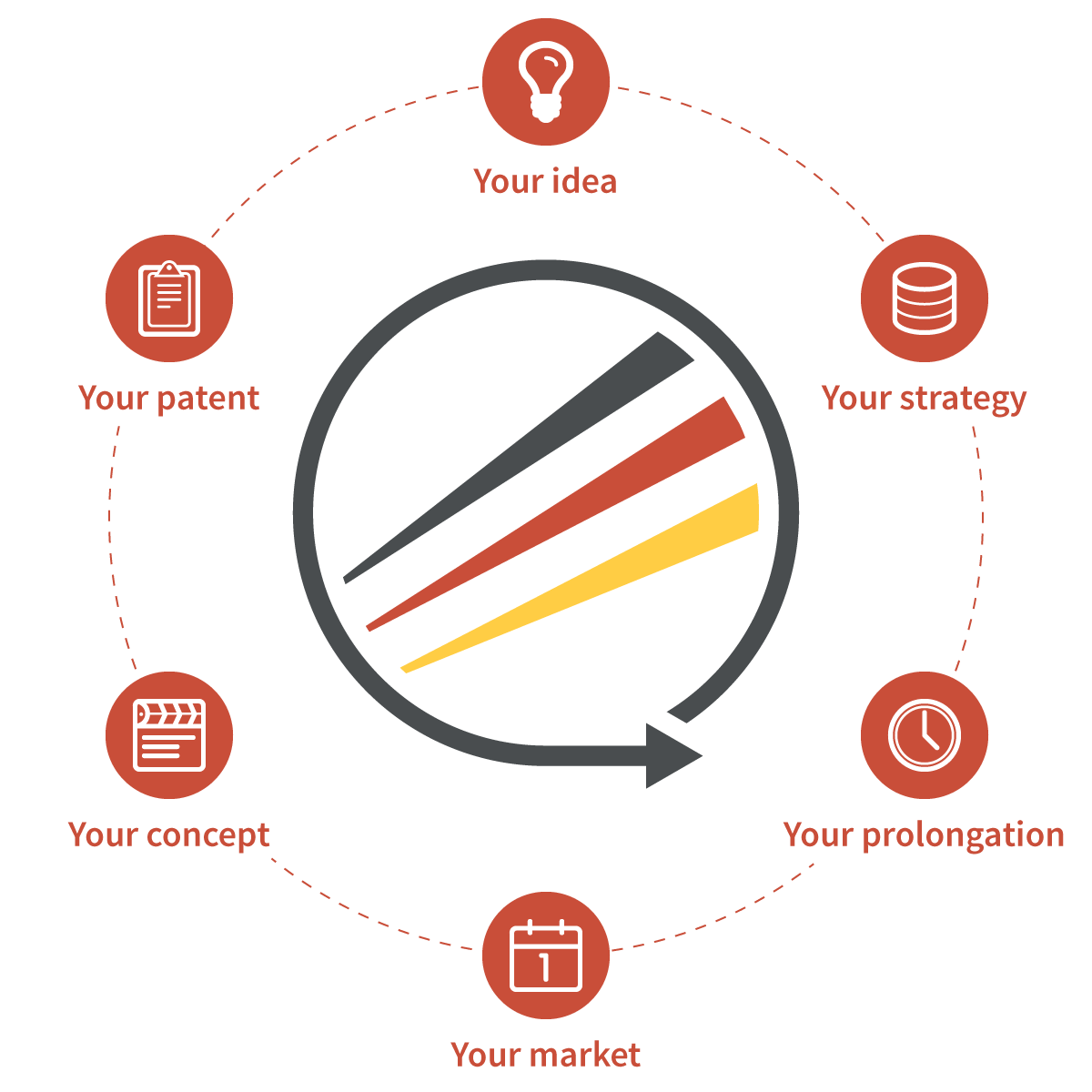 Mandanten, die uns vertrauen
Wir arbeiten mit Erfindern aus verschiedenen Branchen zusammen. Ob Automobilindustrie, Baubranche oder Elektrotechnik: Was alle Forscher antreibt ist der Wunsch, dass ihre Idee in der Praxis Nutzen stiftet. Wir machen aus ihrer Erfindung ein marktreifes Produkt.
You would like to know more about us? About our role, our expertise and our clients? We compiled answers to frequently asked questions in the FAQ section for you.
Do you need our support? You have an idea and do not know how to proceed? Or you are stuck in the middle of a transfer process?
Do not hesitate to contact us.